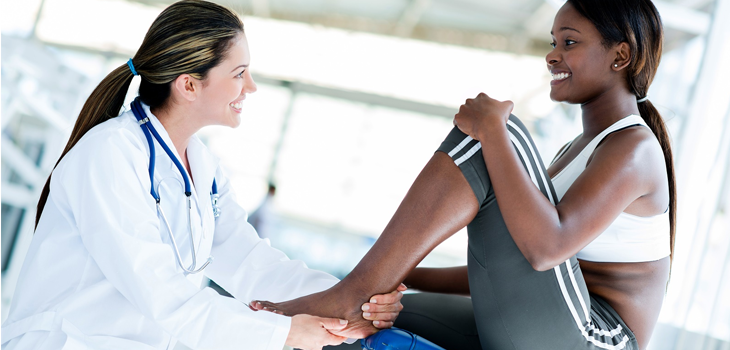 Ankle and Foot Treatment
Dr. Loncarich is a board-certified orthopedic surgeon with subspecialty fellowship training in foot and ankle surgery.  Since 2001 his practice has concentrated primarily on the problems and treatments associated with foot and ankle.  His goal is to return you to your optimal level of functioning in the shortest period of time.  Treatments involve non-operative measures including physical therapy, braces, boots, and orthotics.  Surgical intervention may be selected if non-operative measures are not successful or they are deemed more appropriate for the given situation.
Conditions treated:
BEST SOLUTIONS
As a foot and ankle surgeon, Dr. Loncarich often works intimately with other physicians in order to provide an optimal and comprehensive treatment care plan.  This includes physicians specializing in internal medicine, pediatrics, vascular surgery, radiology, plastic surgery, endocrinology  and anesthesiology.  Utilization of the expertise of these other specialists in the treatment and your foot and ankle problem insures the optimal outcome and the quickest recovery possible.
Non-surgical  Care:
Oftentimes patients think that they do not need to see an orthopedic surgeon because they feel that they do not want nor need surgery.  As a board-certified orthopedic surgeon specializing in the treatment of foot and ankle problems, Dr. Loncarich is focused on the appropriate treatment of the given problem and the given situation.  Most problems can be treated and improved without surgical procedure. These options include physical therapy, bracing, immobilization in boots or cast, and orthotics.  However, if these measures are unsuccessful surgery is always a potential solution, but in most cases this is the final solution.
WHEN TO VISIT AN ANKLE AND FOOT SURGEON
When a person has the following symptoms he or she should arrange for a medical care as soon as possible:
When you have had an acute traumatic injury to your foot or ankle that has injured or  deformed the bone.  If you have exposed tissue, find medical help right away.
When you cannot put any weight on their foot.
When you are having severe pain and swelling in your foot/ankle.
More Ortho Surgeon Services